Need for Higher Speeds: An Updated Look at Internet Usage in Small Apartment Buildings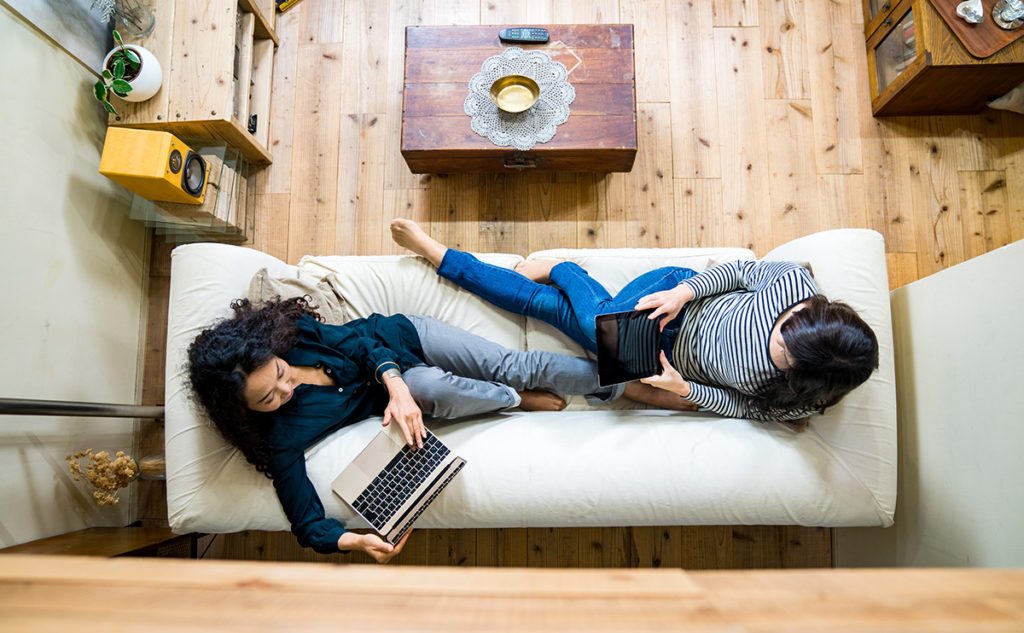 ---
While Internet access makes steady inroads in small apartment buildings, renter preference for faster connectivity is shifting access to newer technologies.
Internet Connectivity on the Up in Small Buildings
The Internet has become an indispensable part of contemporary life, so much so that it is suggested we have now entered a new technological era of connected gadgets, services, buildings and mobility known as the Internet of Things.
Technological uptake among apartment residents is paralleling these broader trends, with Internet access making greater inroads every year.
In an update to a previous blog, data for end-year 2015 shows that about 76% of all households in small apartment buildings reported some form of access to the Internet (paid and unpaid), up 3% since 2014, as shown below.
In comparison, large apartment buildings had slightly lower levels of connectivity with a 70% share of all households having Internet access. This is explained by a mix of market-rate and non-market-rate units.
High Speed Connectivity Slightly Lags Large Buildings
While levels of access are on the rise across the apartment sector, faster speeds are more sought after, as reflected in the type of paid access.
As shown below, in 2015, cable internet was the most popular mode of connectivity in small buildings, with a presence in 70% of all households. This was followed by mobile broadband at 50% – levels that are similar in large buildings. There is also an overlap between fixed and mobile technologies.
These access types, while fast, are not as quick as fiber optic, which currently serves only 9% of all small apartment building households. This figure can be compared to 12% in large buildings.
The year-over-year growth of access types indicates a preference for faster connectivity and decrease in more antiquated technologies.
As shown below, the household adoption of cable and mobile access grew by 2 percentage points since 2014, while fiber optics increased slightly below 1%. This is contrasted to the decline in the usage of DSL by 2 to 3% points across apartments. Note that mobile technology has moved into third place in terms of speed, behind fiber and cable.
Property owners are advised to keep an eye on these evolving technologies, and work with service providers to expand connectivity options for renters.