The Least Affordable U.S. Metros for Apartment Renters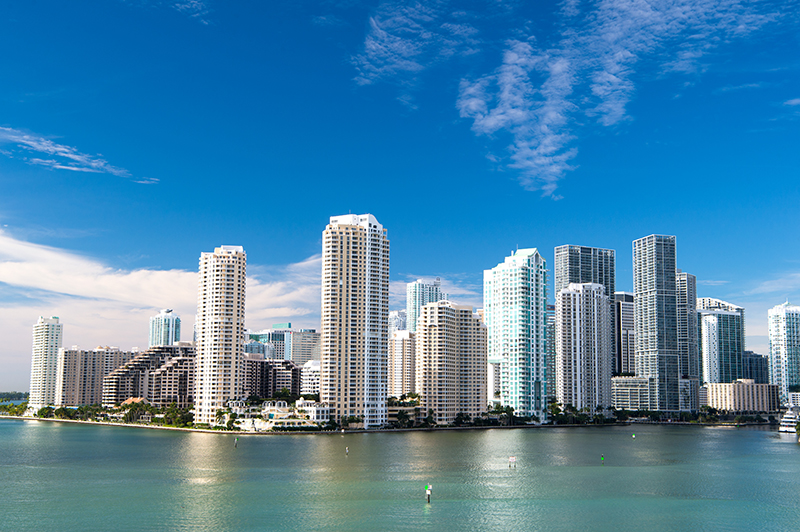 ---
Major California and Florida cities headline the list of least affordable metros for apartment renters.
Least Affordable Cities for Small Multifamily Renters
In our recent blog, we noted that American renter households paid about 40% of their income on housing costs. This dramatically surpasses the conventional 'rule of thumb' affordability threshold of 30%.
While these estimates aid in uncovering the broader national trend, it's helpful to look at the circumstances on a city-by-city basis.
Rental prices aren't the only factor determining affordability issues. Household income levels also impact a household's ability to afford rent. In this regard, large metros in California and Florida have been the nation's most unaffordable cities.
The five least affordable large cities for small apartment renting through 2017 included Miami, Riverside, Sacramento, Orlando, and Los Angeles. Households there paid between 43% and 46% of their income in gross rents, as shown below¹.
These same cities also have some of the nation's highest average rents.
Conversely, major technology centers like San Jose, San Francisco, Seattle and Austin all are well below the national average of 39.2%, as shown below. Despite having some of the nation's most expensive housing markets, these cities' renters have significantly higher household incomes and can afford the high cost of living.
In contrast, Miami, which was the least affordable major metro, had lower median renter household incomes than the U.S. median. Still, Miami's average rents were among the highest in the nation. This displays the mismatch between income and housing prices.
Large Multifamily Renters Face Similar Burdens
Similar trends emerged in the large multifamily segment. Three of the five least affordable large metros were located in California. San Diego, Orlando, Riverside, Las Vegas, and Sacramento all topped the list. Renters in these cities paid about 46% of their household income in gross rents, as shown below.
Oversupply of large multifamily has resulted in minimal rent increases in some major U.S. cities. This has eased certain aspects of the affordability crunch. In New York, for example, large multifamily renters spent 1% less on housing costs compared to the national average.
Looking forward, even as cities and states take proactive measures to ease supply-side constraints, the affordability issue is not likely to be resolved anytime soon. A rise in rental affordability requires the continued and increased commitment of both public and private stakeholders.
---
1 All data is sourced from the American Community Survey (ACS), unless otherwise stated. ACS statistics are sample-based estimates of the compositional profile of the total population in the given year of data collection, and include a margin of error.