Multifamily Tips in the Time of COVID-19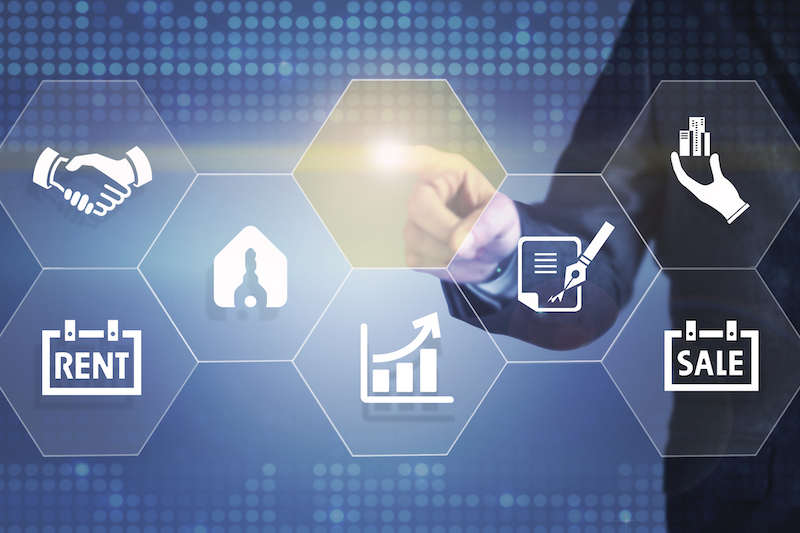 Property owners need to increase tenant communications to assess potential financial hardships.
Apartment owners are increasing technology in business processes.
News and industry developments provide ongoing multifamily tips to counter COVID-19 challenges.
---
Assessing the effects of the novel coronavirus in a recent webinar, Yardi® Matrix offered some strategic guidance for CRE investors, owners and managers. The real estate data and research firm suggested moving more operations online and also advised against any across-the-board dropping of rental prices. The experts provided these multifamily tips and other information to maximize services in today's challenging environment.
Expect More Challenges in April and May
Through the end of February, the U.S. economy prospered with rising employment and wages, and low inflation. But by March 13, the White House declared COVID-19 was a national emergency. To stop its spread, local and state governments put into effect policies, including closing non-essential businesses. As a result, approximately 25% of the economy has shut down, and for the second quarter of 2020, GDP losses are estimated to reach 10% to 30%, according to Yardi Matrix.
Jeff Adler, vice president of Yardi Matrix, said if the $2 trillion federal stimulus can prevent company bankruptcies, people will be re-hired. However, if this does not occur, he predicted a much slower recovery, noting multifamily demand fell approximately 30% last month.
These economic changes will significantly hit resort cities and workforce housing, said Adler. He predicted the mid-range and higher-end multifamily would be less severely impacted, with the exception of lease-ups.
Don't Rush to Drop Rent
With the ongoing threat, Adler advised freezing rents and locking them in place. Dharmendra Sawh, an industry principal for Yardi®, agreed. In the last two weeks of March, weekly apartment views on Yardi's RENTCafé ILS fell from 600,000 to about 406,000. But he pointed out the drop in demand was not due to pricing. Instead, the pandemic had resulted in people getting laid off, not having the money to pay rent and having to move.
"Going into this, we were in a housing shortage. Coming out of it, we still will be in a housing shortage," said Sawh. "So, what you don't want to do is lower your price too much so that when we come out on the other end, you are too low."
In today's environment, Sawh advised freezing rent to show sensitivity to customers. But he also advised owners to protect their rental prices and to negotiate longer leases.
Communicate with Tenants
Underscoring the importance of talking to both investors and lenders, Adler said, "This is not a time to put your head in the sand and then cut them out of the communication flow."
He suggested that property owners should proactively find out what is happening with their tenants. For example, for one tenant, paying rent in April could be a problem, but stimulus money or unemployment funds could later cover the rent. Adler suggested crafting solution options, such as putting April on a payment plan and extending the lease a few months. However, he warned in today's world of social media, tenants are far more connected.
"If you think that you can do something with one person and nobody else will know, I think you're going to be vastly disappointed in thinking you can isolate the communication. That used to be the case. You could drop rates or give someone a concession without giving other people a concession," said Adler. "You're much less able to execute that strategy now."
Instead, building operators can communicate that they are willing to customize solutions to residents' individual needs. "You have a business to run. You have a mortgage to pay. You have payroll to make. You have vendors that need to get paid. That's all part of that conversation," he explained.
COVID-19 Is Amplifying Technology
Due to social distancing, more building operations are going online. Property managers are not only prioritizing projects but residents are also turning to self-repairs. Landlords are providing instructional videos and texts on mobile devices. Sawh emphasized that building managers can still address tenants' needs and even enhance operations by embracing technology.
Driven by COVID-19, this push towards using more technology will help facilitate transitions to more electronic invoices and payments, Adler commented. People do not want to cut and mail checks, and deal with the physical paper that was so prevalent in the past, he said.
During these extreme times of physical separation, Adler pointed out that the multifamily industry has nonetheless remained open for business. Real estate professionals have increased the use of technology with both internal and outward-facing operations. Out of necessity, managing properties, vendors and clients has moved online, shifting the routine course of doing business. For more information and multifamily tips, you can access the Yardi Matrix webinar in its entirety, here.
Stay updated on how COVID-19 is affecting the commercial real estate industry by reading Arbor's Chatter Blog. To learn more about different financing options for your business needs, contact Arbor today.